Would you like a job in innovation and research?
If you would like to work with innovation and research in new medicine and medical devices with a focus on patient safety, you may be one of our new colleagues.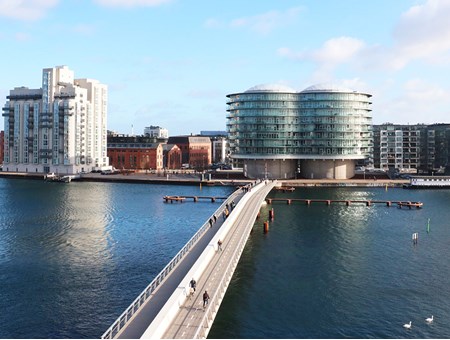 The Danish Medicines Agency is looking for more ambitious profiles to carry out interesting projects within healthcare and the legal and political fields. We license and monitor medicines, medical devices and clinical trials in Denmark. This is an area in growth, and we have a vision of becoming part of Europe's best in class. Would you like to join us?
You can make a difference for patients
You have a high professional standard, an evidence-based approach to your work and can communicate your knowledge
You thrive in a professional and informal environment with a flat organisational structure and a high degree of trust
You are excited about a strong professional environment and engage in the international collaboration with curiosity and respect
You contribute to knowledge sharing and a good work environment in a fantastic workplace where 400 very pleasant people are ready to welcoming you
At present, we are looking for doctors, human biologists, veterinarians, pharmacists, engineers and healthcare academics – read more under Jobs and see our LinkedIn profile. We may have a job for you.
Did you get answers to your questions?
Please tell us how we can improve our website? Please note that we do not answer questions asked via this feature.