Definition of a medicine
Updated 03 July 2017
Companies and entrepreneurs may frequently need to know how the Danish Medicines Agency distinguishes between the various types of healthcare products. This section offers guidance for anyone wanting to sell a healthcare product in Denmark.
Follow the links to the left to find out whether a product is, or is not, a medicinal product.
Click the image below for more information about the different product categories.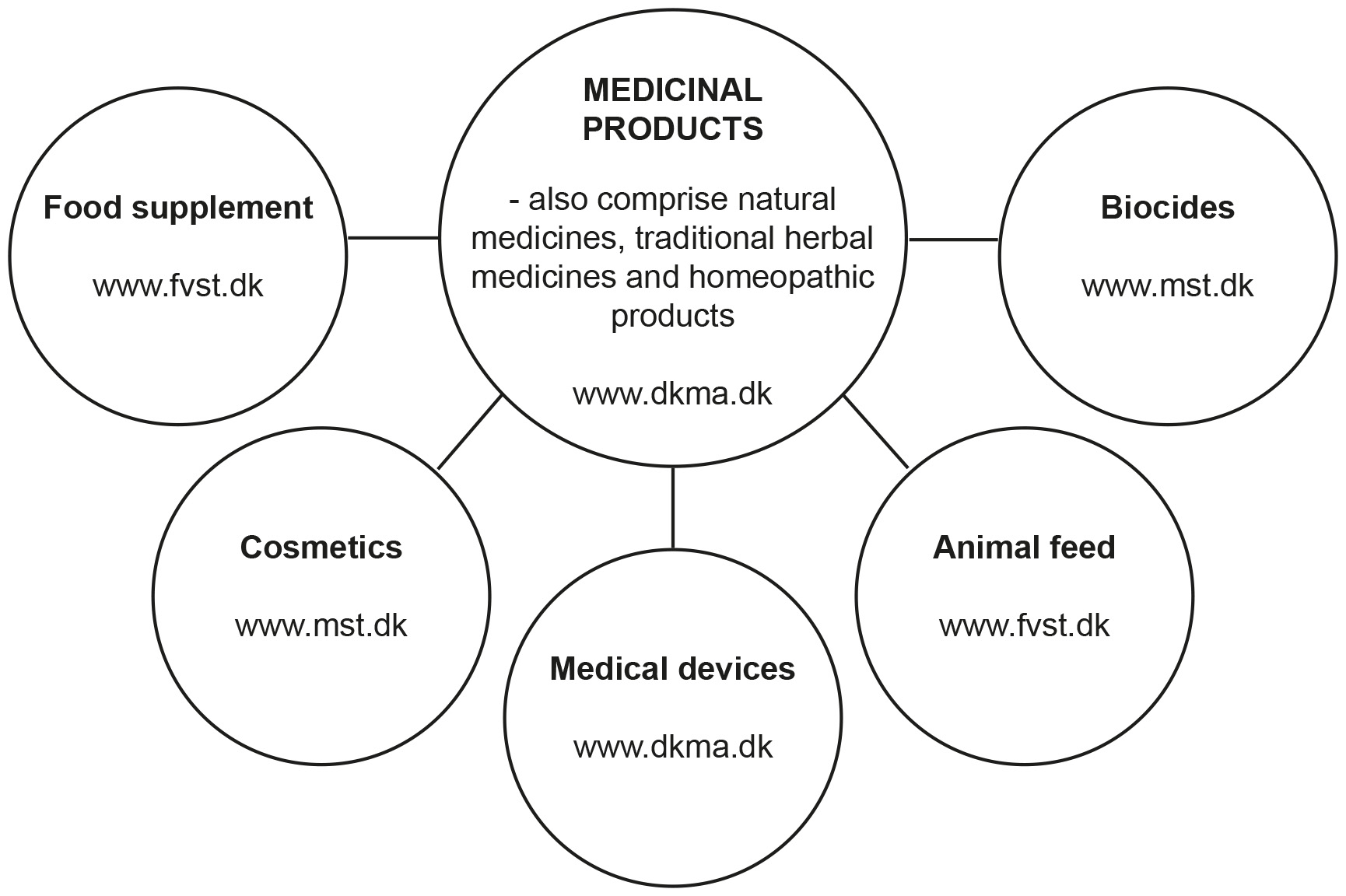 Did you get answers to your questions?
Please tell us how we can improve our website? Please note that we do not answer questions asked via this feature.