Classification of in vitro diagnostic medical devices (IVD)
In vitro diagnostic medical devices are categorised according to the risk classes provided in Annex VIII of EU Regulation no 2017/746 on in vitro diagnostic medical devices.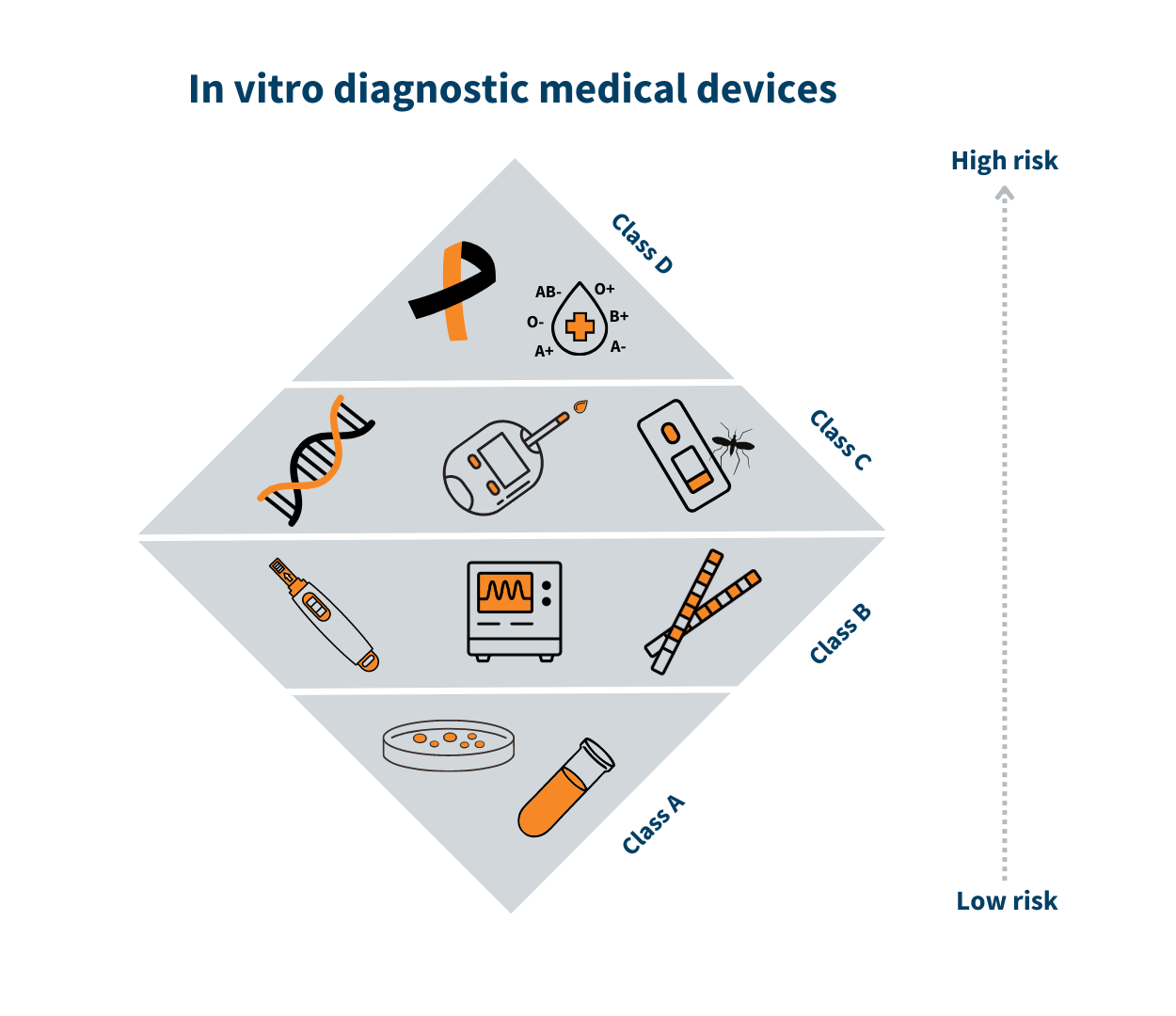 IVDs intended by the manufacturer for self-testing must follow a conformity assessment procedure involving a notified body that must issue a certificate to the manufacturer before the device can duly obtain CE marking and be placed on the EU market. In addition, Danish law requires the labelling and instructions for use of medical devices to be in Danish and the instructions for use to accompany or be packaged with one or multiple devices.
Did you get answers to your questions?
Please tell us how we can improve our website? Please note that we do not answer questions asked via this feature.