New Danish member of the CHMP
Sinan B. Sarac, Medical Doctor, is Denmark's new member of the CHMP, the European Medicines Agency's committee for the authorisation of medicines for human use.
Sinan B. Sarac is a Senior Medical Officer at the Danish Medicines Agency and has been an alternate member of the CHMP for Denmark's previous member, Jens Heisterberg, since September 2015. Sinan B. Sarac was nominated as the new member for Denmark on 1 July 2016.
Sinan B. Sarac's field of expertise is medical oncology. He joined the Danish Medicines Agency in 2012 and primarily works with the authorisation of medicines.
"I'm very pleased that Sinan B. Sarac is now Denmark's member of the CHMP. The CHMP is one of the most important institutions in the pharmaceutical area in the EU and is responsible for the authorisation of all new medicines. It is essential for Denmark to have a member with strong professional skills at the table. And I'm confident that Sinan is the right person for this task," says Thomas Senderovitz, Director General of the Danish Medicines Agency.
Sinan B. Sarac holds a PhD entitled Benefit-Risk Assessment in Drug Development and recently took a Master of Science in Advanced Oncology (2014-2016) from Ulm University in Germany. In addition, he has been a member of CAT (the Committee for Advanced Therapies) and is presently a member of the EMA's Oncology Working Party.
About the CHMP
CHMP stands for Committee for Medicinal Products for Human Use. The CHMP is the supreme medical authority in Europe and consists of one member and one alternate member from each EU member state. The members are appointed on the basis of their professional qualifications and pharmaceutical expertise. The CHMP makes recommendations to the European Commission regarding the authorisation of new medicines, or their withdrawal from the market. Hanne L. Larsen, Senior Medical Officer and Specialist in Clinical Pharmacology, is now the alternate member for Denmark of the CHMP.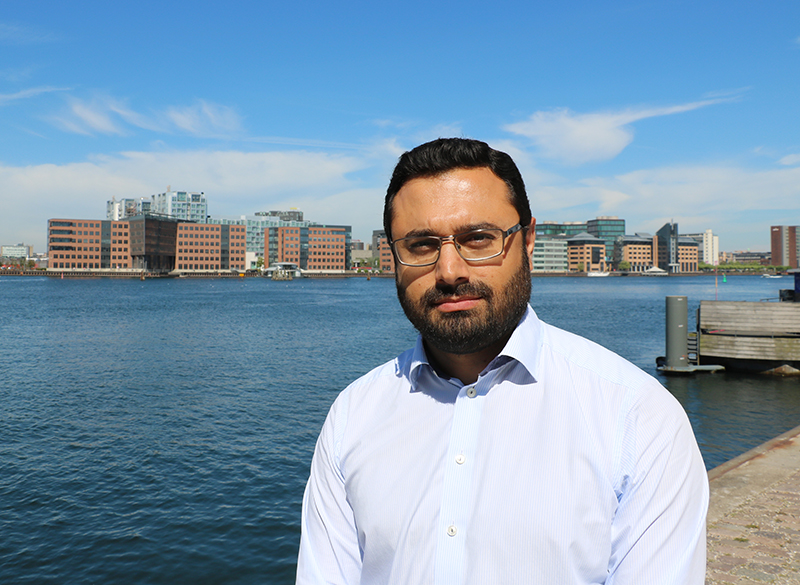 Sinan B. Sarac, Medical Doctor, Denmark's new member of the European Medicines Agency's Committee for Medicinal Products for Human Use (CHMP)