Substantial progress in cooperation with CFDA only six weeks after state visit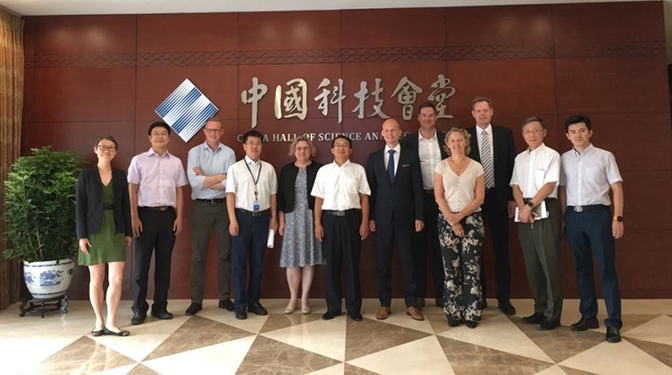 Chinese and Danish organisers of the seminar on the licensing of medicines, Beijing June 2017.
During the official state visit at the beginning of May, the Chinese and Danish Ministers for Health and Food signed a Memorandum of Understanding about the establishment of the China-Denmark Food and Drug Regulatory Cooperation Centre.
Only six weeks after the state visit, the China Food and Drug Administration (CFDA) and the Danish Medicines Agency held a successful seminar on 20 and 21 June in Beijing on the licensing of medicines and the drafting of a work programme with common activities up to and including 2020.
The seminar was held at the Chinese Center for Drug Evaluation. Almost 150 Chinese participants were introduced to the European legislation and the most important procedures. Great openness and curiosity from both sides confirmed the motivation to continue the cooperation.
The joint work programme for 2017 to 2020 was specified in detail. Although the programme was not fully finalised, previous indications of the purpose of the cooperation were confirmed, including focus on the licensing of medicines, scientific advice, control of medicinal products and medical devices. Throughout the period, seminars on inspections etc. will be arranged. Cross-cutting disciplines, such as quality management, a risk-based approach and dialogues with applicants and stakeholders, will be included in the programme, where relevant, with due respect for professional integrity and transparency.
During our stay in Beijing, we continued building important personal relations and setting up a managerial framework. The Danish Embassy in Beijing has been extremely helpful in this process.