European top post for Thomas Senderovitz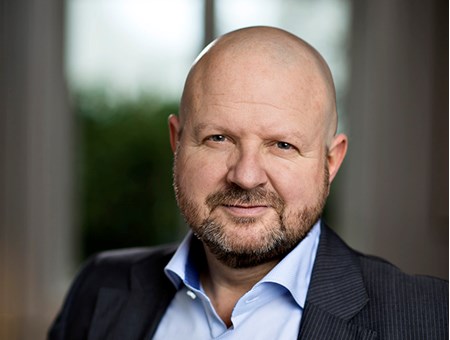 Director General of the Danish Medicines Agency, Thomas Senderovitz
Director General of the Danish Medicines Agency, Thomas Senderovitz, was Thursday elected Chairperson of the HMA Management Group. HMA is an acronym for Heads of Medicines Agencies and is the network of the heads of the national drug regulatory authorities in Europe.
The HMA together with the European Medicines Agency (EMA) and the European Commission represent the European medicines regulatory network.
The HMA is a network in which the national drug regulatory authorities develop a common strategy, and its purposes include coordination, knowledge sharing and worksharing on regulatory activities among the national drug regulatory authorities at the European level.
It has been four years since a new Chairperson was elected for the HMA Management Group, and yesterday, Thomas Senderovitz, Director General of the Danish Medicines Agency was chosen to fill the chair.
"I am both pleased and honoured to be elected Chairperson. The HMA network is a very important cooperative structure in Europe where for example we discuss the strategic challenges facing the national agencies and exchange our knowledge of best practices. During the last two years, we at the Danish Medicines Agency have focused our efforts on strengthening our European and international relations, and my involvement in the HMA is part of that strategy. The work of the HMA has great benefits for the Danish Medicines Agency, both in terms of improving patient safety and in terms of influencing the EU strategy in the pharmaceutical area, and that helps strengthening Danish life science," said Thomas Senderovitz.
Facts about the HMA
All 28 EU countries as well as Norway, Iceland and Liechtenstein are represented in the HMA to varying degrees. Certain subgroups are joint by other countries, such as Switzerland.
Under the HMA structure, a number of transnational working groups have been formed, including:
Steering Group for Benchmarking of European Medicines Agency (BEMA SG)
EU Network Pharmacovigilance Oversight Group
HMA/EMA Task Force on availability of authorised medicines for human and veterinary use
HMA/EMA Big Data Task Force
European Medicines Agencies Co-operation of Legal and Legislative Issues (EMACOLEX)
Did you get answers to your questions?
Please tell us how we can improve our website? Please note that we do not answer questions asked via this feature.